The Transversor is a technology able to prevent accidents and optimize perfomance by detecting dangerous and unwanted motion thousand times faster then previosly possible.
The Transversor addresses the root cause of the problem instead of, as with other solutions, the result of the problem.
Speed vs Change of Speed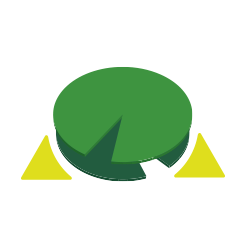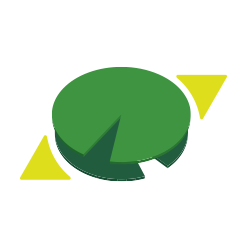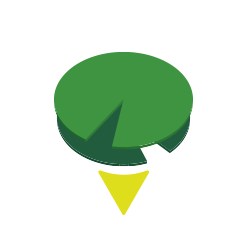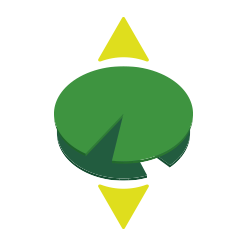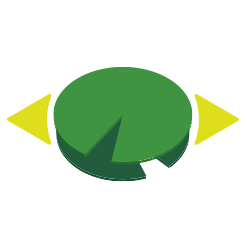 The Transversor changes the rules on how safety and utilization is controlled and enables development of previously unthinkable solutions.
Creating a safer and more sustainable environment for life.
Find out more about the transversor technology and its unique functionality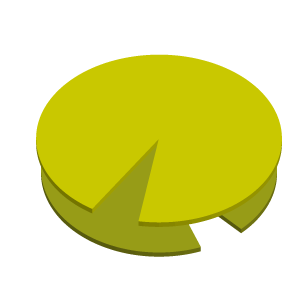 Why Do You Need a Transversor?
When you need to stop movement that is caused by overspeed, do you want to:
A: Wait for speed to build up even more before take action as with centrifugal brakes?
B: React instantly and apply appropriate measures as with a Transversor?
A Transversor is the only autonomous technology that has the capability to prevent accidents and control motion without increasing power consumption or introducing performance losses. Detection is incredibly quick and enables previously impossible safety measures to be taken into place. If you're in a high rise elevator that suddenly starts to free fall, our solution is over 50 000 times quicker reducing stop distance from over 30 meters to a only few centimeters.
A Transversor enabled product doesn't wait for accidents to happen!
The Transversor technology has three main applications, that not only makes existing products much safer, but also opens up for new and vastly improved motion control technologies.

Eliminate Overrun
Controlling tension is difficult, expensive and require complex connected solutions. We make tension control simpler, more efficient and at the same timereduce total power consumption.

Prevent Overspeed
We can help you reduce the risk of damage to your equipment due to overspeed. Unlike traditional solutions, ours reacts instantly to overspeed and prevents further increase in speed.

Shorten Stop distance
When it comes to safety, stop distance can never be too short. Our solution reacts thousands times faster than traditional technology allowing your solutions to become much safer.
Development as a Service
We will tailor our technology to perfectly fit your solution in order for you to offer products and solutions that are more sustainable, performs better and provides improved safety.
Learn More about Development as a Service
Sometimes it is challenging to adopt new innovations because you have to build your own knowledge before starting to implement the technology into your own products.
For this reason, we offer two choices:
1. Development as a Service Light – We will become part of your development organization to ensure quick and risk reduced development. You design, manufacture and test your products with our assistance and know-how.
2. Development as a Service Advanced – We will take full ownership of the complete development of our technology and will design, manufacture and test it in your products. You will govern and take part of the development where you see fit.
Licensing our technology is a prerequisite before entering a Development as a Service agreement. Read more below.
Licencing
Our patented technology can be licensed if you have your own in-house resources to develop our technology for your solutions. Combine licensing with Development as a Service and you can shorten your time to market.
Learn More about Licensing
By entering a royalty agreement you gain access to our patented technology and can keep competition away. Depending on your product and strategy a royalty agreement can take different shapes;
You can opt for an exclusive license without territorial or time restraints. You can also opt for an exclusive licence within specific regions. An exclusive development option can be added also in combination with our Development as a Service.
Included in all agreements is knowledge transfer to your development organization as your success is our success.
OEM
If you have a product you want to make increadibly safer or more efficient but want us to manufacture the brake system, OEM is for you.
Learn More about OEM
Leave all the manufacturing with us so you can focus on how to acquire more customers and enter new markets. With an OEM agreement you gain access to our patented technology without having to invest in new machines, tooling or employees.
We will work very closely with your organization to understand your market and its challenges and develop a solution that requires minimal or no changes to your existing solution.
Manufacturing
Do you need a prototype and you need it now? We have the tooling and expertise to build anything at an affordable price and with short lead times.
Learn More about Manufacturing
Are you a start-up with a hardware product? Having difficulties finding a manufacturer that understands your challenges? Need it quick at an affordable price?
Look no further. We have the tooling and expertise to help you bring your idea to life.
Please contact us on contact@brillianze.com to learn more on how your products can become more sustainable, consume less power and provide increased safety.

World's First Product Powered by a Transversor
RolloGuard reduces the risk for severe fall injuries when using a 4-wheeled walker and rollator.
RolloGuard is the first real innovation in over 30 years in the rollator industry setting an increadibly important milestone.
Our Transversor technology can be used in many different solutions to provide much safer and sustainable rotational motion. Below we've outlined a few of the solutions that can be enabled by a Transversor.
The journey started many years ago when one of the founders, who is a watchmaker, decided to take on an age old challenge; solve the fishing reel backlash problem.
Thousands of hours later, building countless number of prototypes, he finally came up with the solution – a smart, autonomous and simple technology.
Brillianze was founded with a simple goal in mind: figure out if the invented technology was unique and patentable. Through pure stubbornness, the technology is now awarded patents in several countries and proven to not only work in fishing reels, but in a variety of applications.

Brillianze Sweden AB
Verkstadsgatan 4
SE-233 51 Svedala
SWEDEN
Contact information
contact(a)brillianze.com
+46 40 300549